Spanish English Translation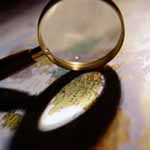 Our Spanish English translation services benefit from our decade of experience in performing translations between various common European, Asian, and Middle Eastern languages. If you have a site in any language that you would like translated into English, or vice-versa, we would be more than happy to help. We have the knowledge on staff to translate entire websites, software packages, or any other published work.

You may also be interested to know that your Spanish to English translation services, as with all of our services, are done by human engineers as opposed to software or machines. While they do use dictionaries and other such tools to be certain that the work is grammatically correct, the work itself is done by people who are fluent in the required languages. This ensures that your Spanish English translation flows as if it was originally written in that language originally, while retaining the true meaning of your original text.
web site translation | english to spanish translation | english to french translation
english to german translation | english to japanese translation | dutch translation
english chinese translation | english to italian translation | german english translation

© eWebTranslator Inc. All Rights Reserved. (site map)
12445 Hazeltine Street, Tustin CA 92782
Tel: 714.731.9477 Fax: 714.731.2031 Email: info@ewebtranslator.com